Hilton Head Named a Top 10 Island Again
Let's give Hilton Head Island a high five, shall we? Here are reasons why. In July 2017, when Travel + Leisure magazine announced its annual World's Best Awards, our very own Lowcountry gem claimed – drum roll please – not one but two top-ranked spots, plus a Top 5 slot for one of its luxury hotels.
Here's more about these impressive accolades.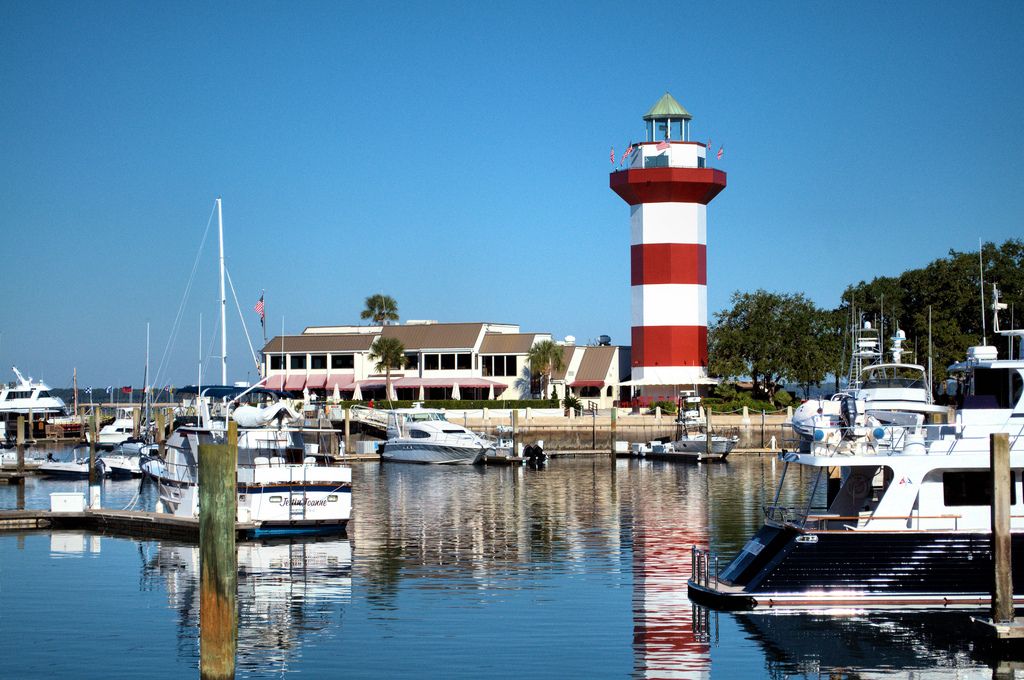 Image source: Flickr
Voted #1 Island in the Continental United States
This is not the first time that the globe-trotting readers of Travel + Leisure magazine have voted Hilton Head the best island in the continental U.S. The top spot went to Hilton Head in 2016 as well, and it took second place in 2015. You get the idea. And, as you might expect, respondents to the annual survey that determines the rankings made mention of the island's transcendent beauty, its never-ending list of outdoor things to do, a host of courses that golfers dream of, the fantastic variety of restaurants, and the friendly people.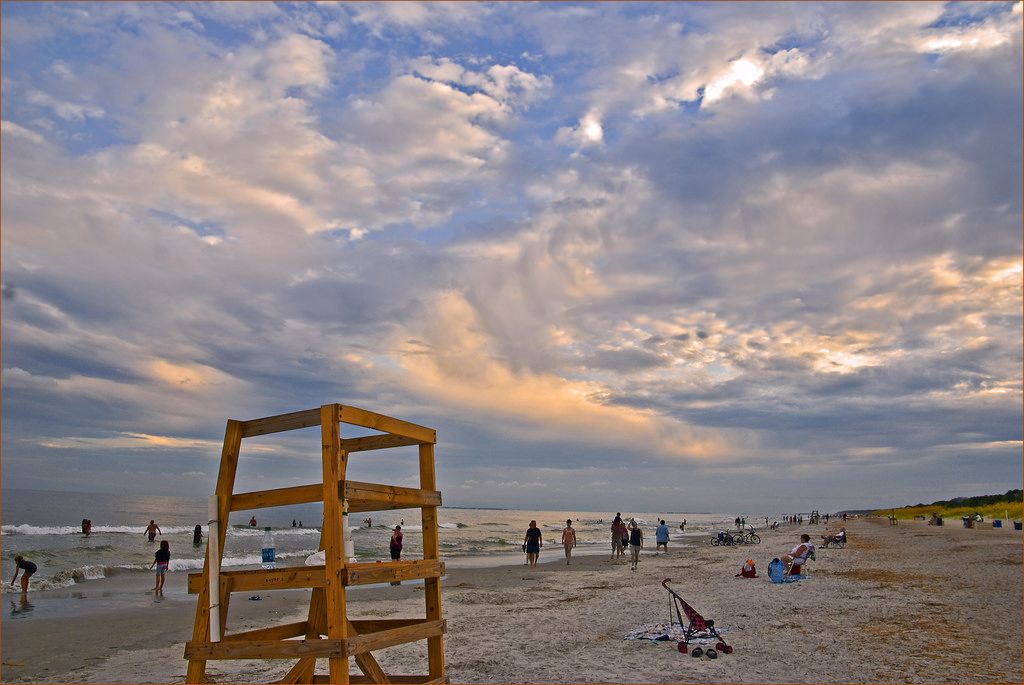 Image source: Flickr
Picked as #2 Island in the World
Because Hilton Head Island is such an amazing place, it also ranked second among Travel + Leisure magazine's Top 10 Islands in the world. It ticked up from the No. 8 slot that it occupied the prior year. This year it came in right behind Palawan, an island in the Philippines that has been called a "hidden piece of paradise," and it won out over other extraordinary islands. Places like Maui and Kauai in Hawaii, Boracay Island in the Philippines and Galápagos Islands in Ecuador. On a list of some of the most beautiful places in the world that also impress on all fronts, Hilton Head garnered a notable score of 90.83 on a 100-point scale.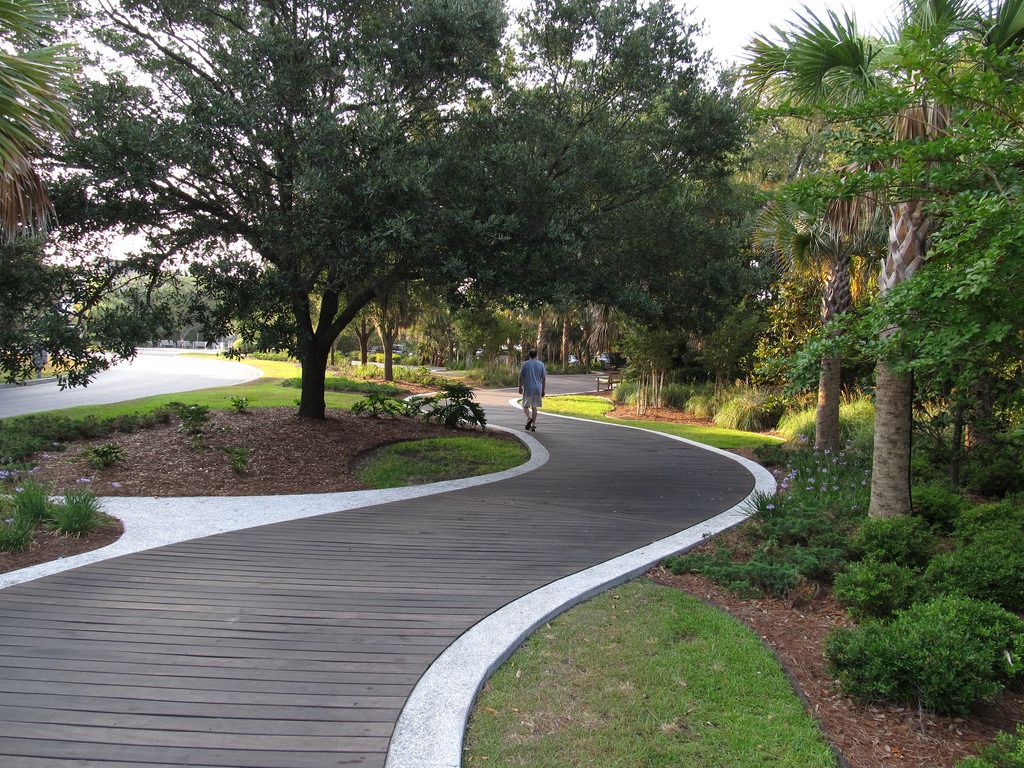 Image source: Flickr
Home to #5 Resort Hotel in the South
Every year, Travel + Leisure also asks readers to weigh in on the top hotels. One of the categories covers resort hotels in the South, and it's the one in which the Sea Pine Resort's Inn & Club at Harbour Town rounded out the top five. No doubt the boutique hotel's legendary service, elegant décor, and Southern hospitality had a little something to do with it. Then too, the aah-inducing views of the iconic Harbour Town Golf Links – with its lush terraces and undulating greens – most certainly played into the mix. The hotel wraps its guests in a warm embrace, much like Hilton Head envelopes you in a "getaway" frame of mind that is the island's lifestyle.
We all know that when you cross the bridge to Hilton Head you are on your way to a special place. One where white sand beaches and lush nature trails await, where beauty and bliss are part of everyday life and where you don't have to leave home to take a vacation (unless you want to of course). And as locals, it's nice to know that others around the globe recognize that too.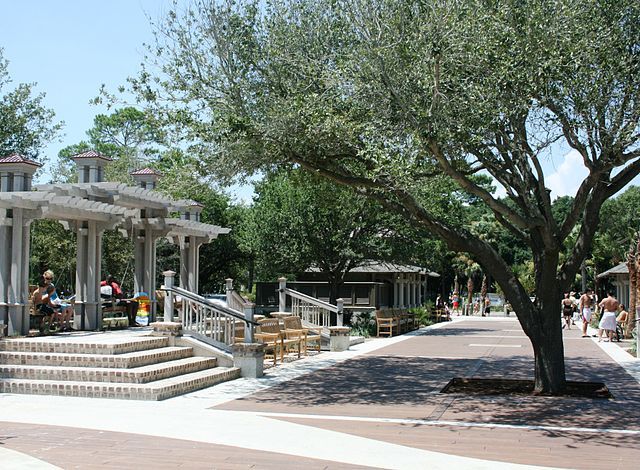 Image source: Wikimedia Commons
So, if you're already a Hilton Head resident, the ERA Evergreen Real Estate Team gives you a high-five as well for picking such an awesome place to hang your "straw hat". Want to explore making Hilton Head Island your full or part-time home? Just be in touch. We are delighted to lend an expert hand.
---
Thinking of buying a home in South Carolina or Georgia?
When visiting isn't enough and you decide to make our beautiful area home, we at ERA Evergreen Real Estate can help! From Single Family Homes, Condominiums on the Beach and more, we are positive we can find the right home for you. Call or just text us at 888-318-4078 and let's get started!

Visit our website to view ALL the real estate listings in the area!