10 Amazing Restaurants in Hilton Head
Food is life, and with tons of restaurants popping up in every corner, we all carry the huge responsibility of finding the best ones.
Hilton Head offers a large pool of restaurants and food joints to choose from and this can be overwhelming. Lucky for you, we've singled out 10 uh-mazing restaurants for you to try!
Bon Appétit!
15 Promenade St., Bluffton, SC 29910
Serving the finest American cuisine since 2014, the Bluffton Room has always earned a spot in the Top Restaurants to visit in Hilton Head. As well-recognized as this restaurant is, it never fails to make your visit homey, comfortable, and affordable, breaking the norm that good food only comes in an outrageously expensive price.
Enjoy an intimate and vibrant atmosphere, in open air or inside their dining room, partnered with their well-crafted cocktails, scrumptious meals, and gracious service. Truly, an adult dining experience one will surely remember.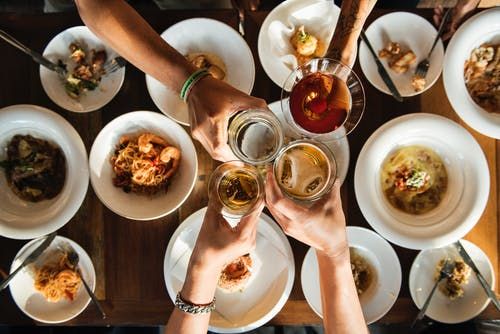 37 New Orleans Rd., Hilton Head Island, SC 29928
Take a bite out of traditional regional Italian cooking, without having to book that crazy expensive flight to Italy!
Michael Anthony's Cucina Italiana offers authentic Italian dishes combined with innovative presentations and style. Served by an award-winning culinary team, their menu uses the freshest ingredients featuring their homemade gnocchi, mouthwatering veal, delectable desserts, and so much more!
Indulge yourself (and your tastebuds!) with a fine dining experience and an award-winning wine list only available at Michael Anthony's Cucina Italiana.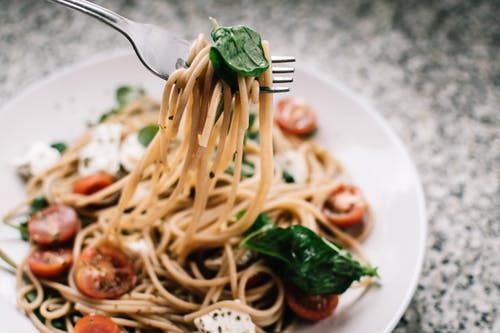 32 Palmetto Bay Rd., Suite 1A, Hilton Head Island, SC 29928
Organic. Fresh. Healthy -- all served in a delicious and nutritious Vegetarian plate!
Delisheeyo is a popular Vegetarian restaurant in the island, offering a menu of thirst-quenching freshly-pressed juices, healthy veggie wraps, salads fit for a king, and more! Wholesome meals everyone will love-- "an oasis of food heaven".
Whether you're aiming to jumpstart a healthy lifestyle, or just checking in for something unique and refreshing, Delisheeyo will surely deliver! (literally!)
20 Executive Park Road Hilton Head Island, SC 29928
Dine at the Studio and feed your inner artist. This ultra-hip restaurant promises an artistic dining experience paired with an extensive menu, and live entertainment!
Entice your senses in their fine art gallery, and choose from a set of vegan-friendly or organic meat dishes. Watch artists creating their masterpiece at the Easel, or drown in the incredible view at their patio seating. Definitely something new and interesting to try!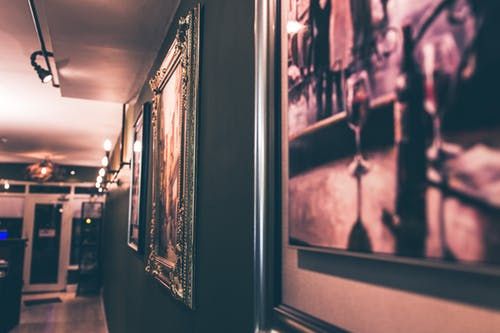 26 New Orleans Rd., Hilton Head Island, SC 29928
Your perfect destination for delicious beef and seafood dishes! Hilton Head Island brings you Crane's Tavern & Steakhouse, a restaurant representing 4 generations & over 100 years of Crane restaurateurs dating back to 1908.
Scarf down plates of the finest USDA Prime Grade Beef and fresh local seafood, while picking the best wine option from an award-winning list. This old English bar with pine floors create a cozy ambiance perfect for a date night or family celebration. Known for quality and inviting service, braise yourselves for a holistic experience here at Crane's!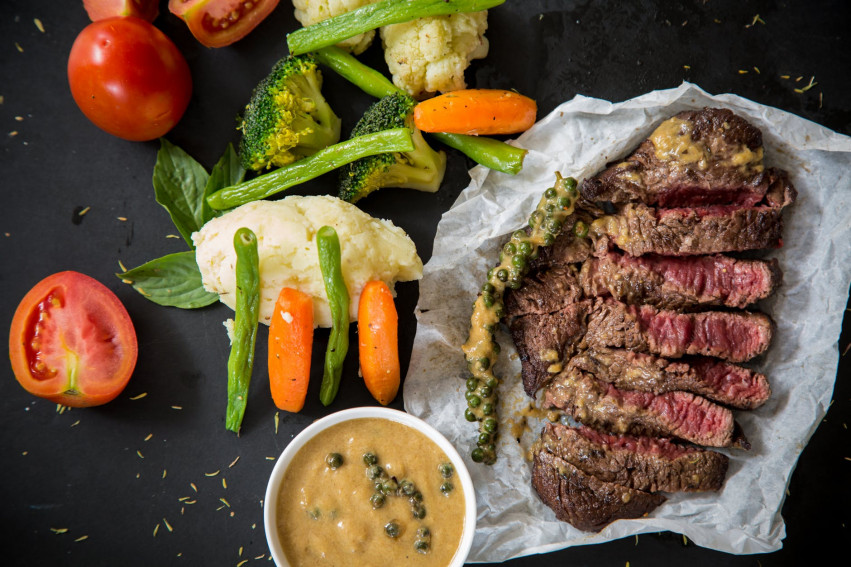 1000 William Hilton Pkwy, The Village at Wexford - J6, Hilton Head, SC 29928
Miss the fiery and tangy flavor of Mexican cooking? Head on over to Java Burrito Co., a family-owned and operated Mexican Grill and Coffee Bar in the island.
Burritos and Coffee are rarely seen together in a sentence, but Java Burrito beat all the odds to make this duo possible. Promising a fast, fresh, and casual experience, Java Burrito Co. prioritizes customer service while providing local, scratch-made, and zesty food combinations for everyone who dares to try their menu.
So if you're looking for a hangout coffee spot, or just love them spicy tacos, Java Burrito Co., promises satisfaction all the way!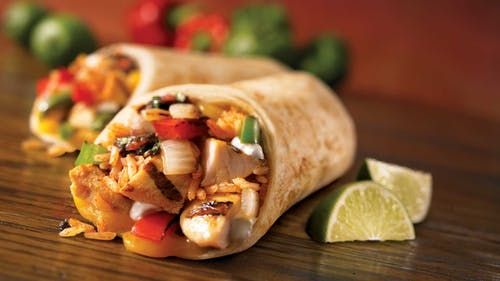 65 Skull Creek Drive Hilton Head Island, SC 29926
A charming restaurant perched on the banks of the Intra-coastal Waterway, Old Fort Pub showcases the best views of the island. Its unrivaled nightly sunsets create a magical atmosphere best enjoyed with your favorite Southern dishes.
Previously featured on the Food Network and other distinguished publications, this popular restaurant promises a satisfactory meal for everyone, with its wide array of food and dessert choices. Dine with the family or celebrate small victories with your partner, Old Fort Pub welcomes all of you!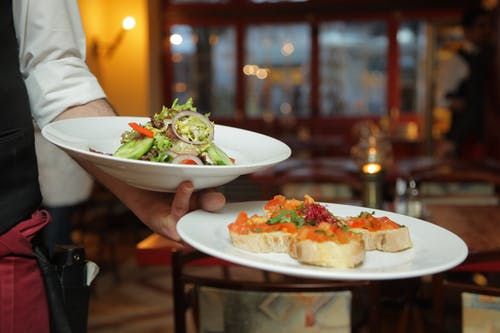 140A Lighthouse Road Hilton Head Island, SC 29928
Recognized for having the most extensive wine list on Hilton Head Island, CQ's boasts more than 400 wine selections with over 70 poured by glass. But it doesn't stop there.
Nestled amidst the ancient, moss draped oaks in Harbour Town, CQ's oozes of Hilton Head Island's history. Its heart-of-pine floors, wooden mantle pieces, and memorabilia of the Lowcountry culture creates a fusion of old, cozy, and comfortable. Taste creative contemporary American dishes inspired by classic influence and experience world class service without breaking the bank. Only at CQ's.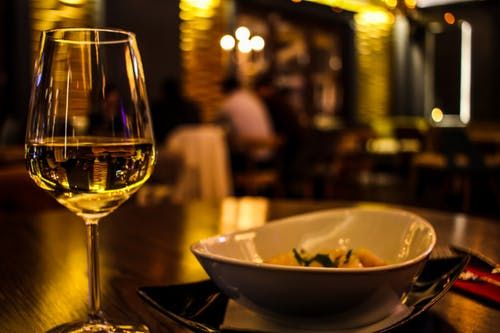 1000 William Hilton Pkwy, Suite G-2, Hilton Head, SC 29928
Top Chef Michael Cirafesi brings OMBRA Cucina Italiana to Hilton Head Island, and he definitely did not disappoint!
Savour innovative Italian cuisine along with a beautiful list of delicious wine, and close up with some creative OMBRA cocktails by the bar and lounge. A great place to visit with your friends for a classy and sophisticated girls-night out!
A local favorite and also popular among the vacationers, OMBRA Cucina Italiana takes you through an amazing food journey like no other!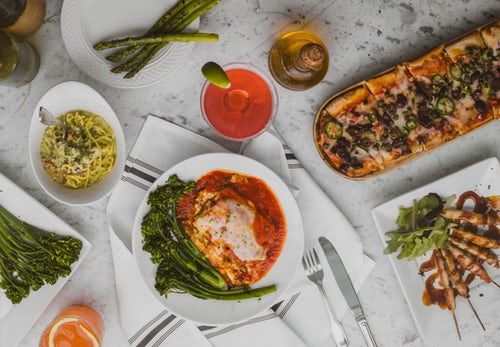 1513 Main Street, Hilton Head, SC 29926
A see-and be-seen dining hot spot, WiseGuys gives you a contemporary, sophisticated and urban feel that is unique to the restaurants available in Hilton Head Island. WiseGuys gives you a luxurious dining room, accompanied by a modern bar and lounge, ideal for your semi-private events and celebrations. And don't get us starting about the menu!
Come in the majestic stainless steel doors and step into their plush and friendly environment, while savoring the steaks, sampling their wines, and sharing the passion!