Why Hilton Head Makes Best-of-the-Best Lists
Hilton Head is certainly no stranger to national and regional recognition – quite the opposite in fact. As you may or may not know, over the last few years the island has literally racked up dozens of accolades from a multiplicity of well-regarded sources.
Among the recently received recognitions at the time of this writing:
Given Hilton Head's frequent appearances on numerous best-of-the-best lists, we thought we would take a reminder glimpse at some of the reasons why. So here goes.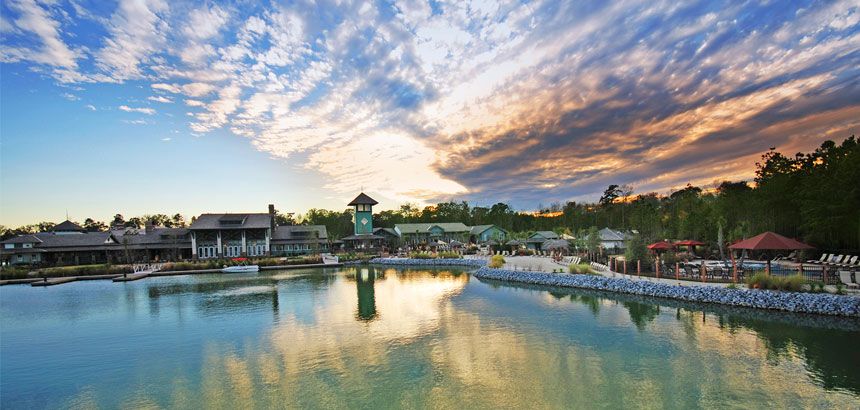 image source: Hilton Head Island
Breathtaking Natural Beauty
No matter where you go on Hilton Head, the views are awe-inspiring. As a barrier island, it gives us pretty-as-a-picture surf and turf views. Vistas of blue-green water are everywhere and the lush landscape is brimming with vibrant green salt marsh, maritime forests of stately pines and wispy palmettos, and long-lived oaks with majestic branches coiffed by silvery Spanish moss.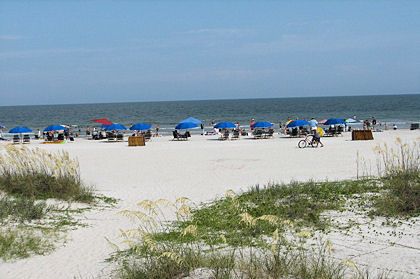 image source: www.discover-hilton-head-island.com
Beaches, Beaches and More Beaches
The island's 12 miles of broad beaches with sugary-soft white sand are often described as glorious. And it's pretty cool isn't it that the sand nearest the water is hard-packed enough to ride your bike or build a sand castle. Plus, whatever else may strike your fancy, there's a beach for that. Go boogie boarding or hang ten with fellow surfers. Play volleyball or lounge on a swing or bench under a shaded gazebo at a full beach park. Or picnic or do some outdoor grilling with family or friends.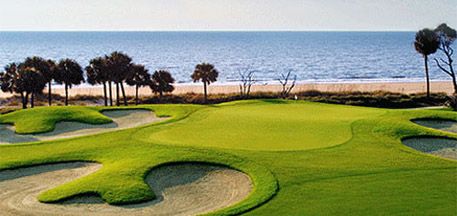 image source: Golf - Hilton Head, SC | HiltonHead.com
Now, as we locals know and love, when it comes to playtime activities it's all on Hilton Head for the choosing.
Golf (20-plus on-island championship courses) and water sports (of every description imaginable) reign of course. But fun and games extend beyond the fairways and waterways.
World-class tennis: more than 300 courts.
Biking or walking: over 50 miles of multi-use trails.
Shopping: runs the gamut from designer outlet stores to specialty shops to marina complexes.
---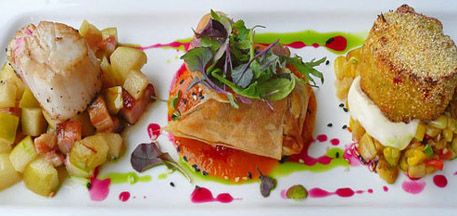 image source: Restaurants - Hilton Head, SC | HiltonHead.com
Enviable Dining and Nightlife
Something else that locals well know – and first-time visitors are often surprised to find out – is that restaurants on Hilton Head number in the hundreds and they range from casual to high end. And what can we say? Indulging in the local cuisine, which is influenced by seasonal harvests and the catch of the day, can only be described as pure joy. And then too, many of the restaurants keep their kitchens open late into the night, while pubs, bars, lounges, and clubs offering everything from live music to comedy provide entertainment from sundown until.
---

image source: Hilton Head Lacrosse
And ah yes, we would be remiss if we didn't mention the weather. In particular, how delightful it is all year round. No parkas needed, not even in winter. Mild temperatures and plentiful sunshine make for wonderful outdoor days no matter the season. So, residents can take to the beaches and waterways in some shape or form much of the year. And, for those of us who like to spend time chasing that little white ball, there is no off-season for golf on the island.
To sum it up, Hilton Head is a vibrant place where you can escape the everyday. It's also a close-knit community where you feel right at home. And as locals ourselves and area real estate experts who have helped many a Hilton Head resident find their ideal home, we know the island will hold its own as a best-of-the-best locale that's easy to love whether you're there for a short time or a lifetime.
---
Thinking of buying a home in South Carolina?
When visiting is no longer an option and you decided to set roots in this town, we at the ERA Evergreen Real Estate team can help. From Single Family Homes, Condominiums to townhomes and more, we are positive we can find the right home for you. Call or just text us at 843-473-4498 and let's get started!
Visit our website to view real estate listings in the area.