Top Places For Beer in Hilton Head Island
Beer is one of the oldest and most widely consumed alcoholic drink in the world, and arguably, the perfect pair to any meal, especially when served ice cold.
A great hangout buddy when you're spending time alone with your thoughts, and a staple to a night out with the gang-- no matter the circumstance, beer will always be part of the equation! And where do Hilton Head locals get their buckets of this malted goodness, you ask? Here's a list of some of the best beer places in the island where you can pop a bottle (or three, who's counting?!):
Village At Wexford, 1000 William Hilton Pkwy- Ste J7C, Hilton Head Island, SC 29928
✅Outdoor seating - ✅Takeout - ✅Sit-down dining
Porter & Pig is a popular resto-bar, boasting its charming, relaxed atmosphere, and its world-class craft cocktails and beers! But don't be intimated by its upscale and classy interiors-- the restaurant proudly serves Southern comfort meals and hosts Happy Hour specials at a reasonable price!
Tease your palette with Porter & Pig's famous griddle sandwiches, charcuterie meats, and share plates with hefty servings-- don't forget to have a go at their unique crafted beers and their unforgettable flavors to cap-off the experience!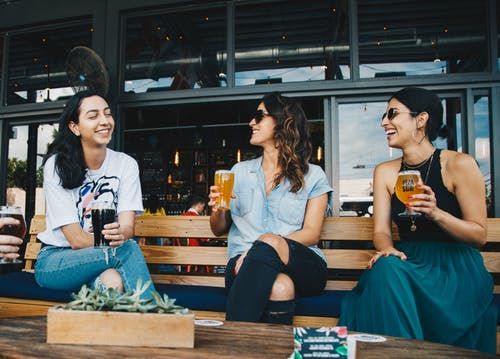 70 Marshland Rd., Hilton Head Island, SC 29926
✅Outdoor seating - ✅Sit-down dining
If it's a beer haven that you want, then Max Pour House is here to deliver!
Armed with a full liquor bar, some unique craft beer, and a verity of specially selected wine and spirits, Max Pour House focuses on being the perfect gathering place, whether you're celebrating a special day or having a good night out with friends! And don't let us get started about their finger food and appetizer! Known to take drinks seriously, Max Pour House features classic and contemporary alcoholic refreshments both for the conservative and adventurist! Drop by the bar and get a shot or two-- or a big glass just for you!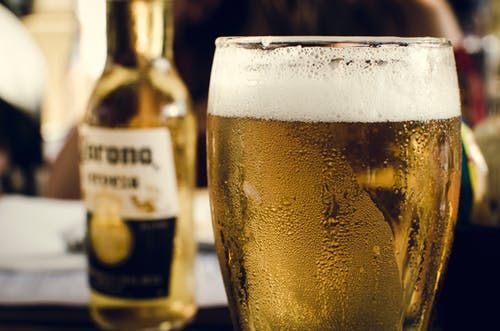 1 Cardinal Ct- Ste 13, Hilton Head Island, SC 29926
✅Takeout
If you've got no time for pit stops and just want to head straight for the beer buckets, then Hilton Head Brewing Company is the place to be! A great little brewery gem on the island, Hilton Head Brewing Company is a solo brewery offering affordable flights and beers of different lagers and flavors! Its location (just walking distance from the airport!) is accessible to locals and tourists alike, which makes it a pretty busy drinking spot, especially on the weekends. But don't get intimidated by the long lines, the whole experience is truly worth the wait! Complete your Hilton Head Island trip by dropping by this epic craft brewery and binge on delicious beer! (We're kidding, drink moderately!)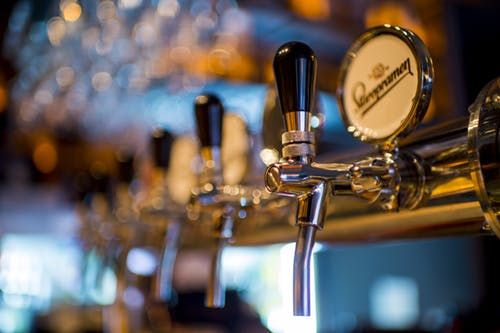 Shipyard Golf Club, 45 Shipyard Dr., Hilton Head Island, SC 29928
✅Takeout - ✅Sit-down dining
Get your beers served with a majestic view of the beautiful lagoons and ponds of Hilton Head at the Brickyard Pub! Located at one of Hilton Head Island's most popular golf courses, the pub boasts its signature beer towers and affordable appetizer specials, perfect after a long day of tee time. The Brickyard Pub also offers a small but fully-packed menu of lunch and dinner items to go with your brew! Enjoy a simple and unforgettable dining experience at the Brickyard Pub and feel the true essence of Hilton Head Island!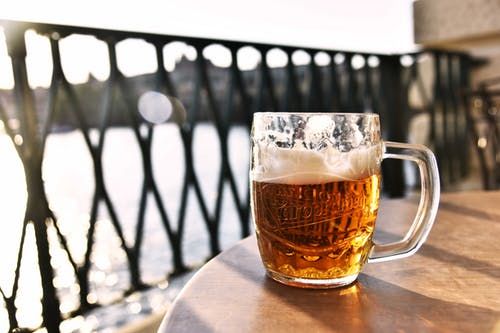 7B Greenwood Dr.-Ste 4, Hilton Head Island, SC 29928
✅Takeout
It's raining craft beers at The Lodge here in Hilton Head Island, and you better not miss it! With over 30 drinks available, The Lodge provides customers with a wide variety of cocktails and beer taps customized according to taste! A few snack items and yummy burgers can also be ordered on the menu to be paired with your drink of choice. Wait for The Lodge's happy hour-- all domestics, wells, house wines, and local craft drafts are below $5! Crazy prices, don't you think?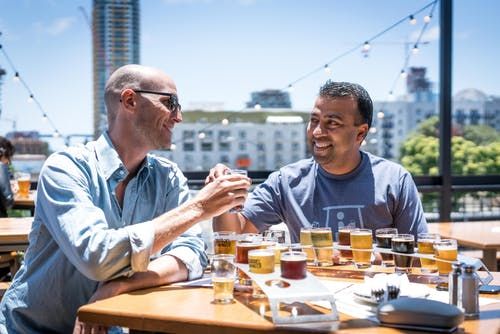 1 N Forest Beach Dr., Coligny Plaza Shopping Center, Hilton Head Island, SC 29928
✅Takeout
Did you know that Carolina Tasting Room has craft beers, too? Yes, folks, The Carolina Tasting Room has opened up its doors for the public a few years back to provide a unique tasting experience of locally sourced wines and other alcoholic beverages, including craft beers! Discover the culture of the famed "Lowcountry" through its beverages and distinct flavor-- and enjoy the nearby beach, too!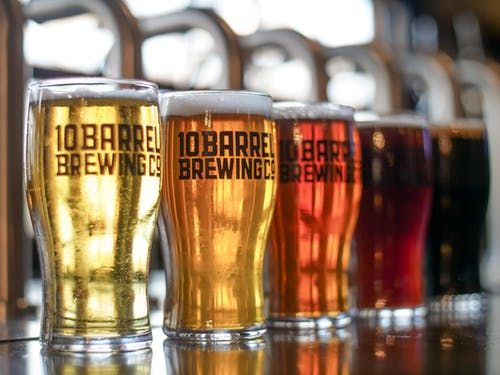 Selling Your Home?
Get your home's value - our custom reports include accurate and up to date information.
Get Home Value