Delicious Mexican Dishes For Your Cinco De Mayo Quarantine Party
It's hard to keep up with the dates when you're spending most of your time indoors, don't you agree? So, if you forgot about Cinco De Mayo, don't worry, it slipped our minds, too!
And though it's not yet recommended to host a grand Cinco De Mayo shindig, it shouldn't stop you from honoring the annual celebration commemorating the Mexican Army's victory over the French Empire at the Battle of Puebla! Let's show our Mexican brothers and sisters some love and whip up these delicious dishes to share with the family for your Cinco De Mayo weekend Quarantine Fiesta!
Salsa Fresca
Mexican food is known for its strong, tasty flavors, and it's not a fiesta without some great tasting salsa! Here's one of our favorite salsa recipe:
What You'll Need:
1 cup finely chopped red

1 Jalapeno pepper, seeded and finely chopped (add more if you want to!)

2 limes, juiced

2 1/2 cups plum tomatoes, seeded and chopped

1/2 cup chopped fresh cilantro

1 teaspoon salt
In a medium bowl, mix red onions, jalapeno pepper, and lime juice. Let the mixture stand for 5 minutes. Mix in tomatoes, cilantro, and salt and allow it to stand for another 15 minutes for all the flavors to blend. Serve cold.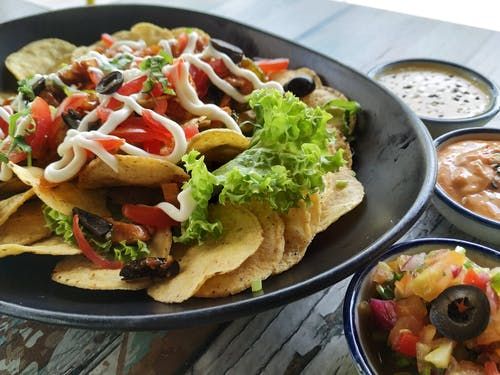 Traditional Mexican Guacamole
The dip of all dips-- perfect for nachos, to put in tacos, and to use for commercialized chips (or spread it on your bread for a tasty Mexican sandwich!) Here's a delicious Traditional Mexican Guacamole recipe for you:
What You'll Need:
2 avocados, peeled and pitted

1 cup chopped tomatoes

1/4 cup chopped onions

1/4 cup chopped cilantro

2 tablespoons lemon juice

1 jalapeno pepper, seeded and minced (optional if you want it hot)

salt and pepper to taste
Mash the avocados in a bowl until creamy. Mix in tomatoes, onions, cilantro, lemon juice, and jalapeno until equally combined with avocados. Season with salt and pepper according to taste.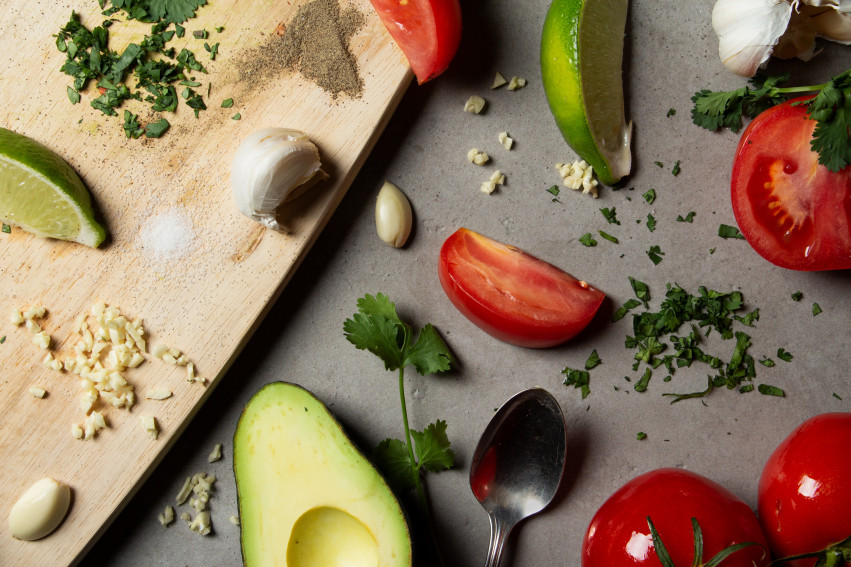 Super Nachos
Impress your family with an easy and filling appetizer! Try serving some delicious Super Nachos and keep them asking for more! The dish gives you a little bit of everything and will be a perfect way to start your Mexican feast!
What You'll Need:
1 pound ground beef

1 pack taco seasoning mix

3/4 cup water

1 pack salted tortilla chips

1 cup shredded sharp Cheddar cheese (add more to taste!)

1 can refried bean

1 cup salsa (you can use the one you made!)

1 cup sour cream (or more to taste)

1 can pitted black olives, drained and chopped

4 green onions, chopped

1 can sliced jalapeno peppers, drained
Cook the ground beef in a skillet over medium heat until meat is crumbly and no longer pink. Make sure to drain excess oil. Stir in the taco seasoning and water, and let the beef mixture simmer until thickened.
Set your oven rack about 6 inches from the heat source, and preheat. Line a baking sheet with aluminum foil and spread the tortilla chips on the prepared baking sheet. Top the chips with Cheddar cheese, refried beans, and ground beef mixture. Broil the tortilla chips in the preheated oven until cheese is melted, but make sure to avoid burning the cheese. Once the nachos are cooked, top with salsa, sour cream, black olives, green onions, and jalapenos. Enjoy!
Authentic Mexican Tortillas
The base of every good burrito or quesadilla is a thin, soft, and smoky Mexican tortilla! And the good news is you can make your own at home! Here's an easy recipe you can try:
What You'll Need:
3 cups all-purpose flour

2 teaspoons baking powder

2 teaspoons salt

3/4 cup shortening

3/4 cup hot water

In a bowl, combine the flour, baking powder, and salt. Cut in the shortening till the mixture is crumbly. If the mixture looks more floury, feel free to add one or two more tablespoons of shortening until you get a crumbly texture. Add the hot water to the mixture slowly, and put just enough to make the ingredients look moist.
Knead the mixture, making sure to rub the dough against the sides of the bowl to gather any clinging dough. If the dough still sticks to the sides, add a couple more tablespoons of flour until the dough forms a soft, round shape. Let it rest by covering the bowl with a dishtowel. Let the mixture sit for about an hour.
Pull the dough apart into 10 to 12 balls. Lightly flour your rolling area and flatten each ball with a rolling pin to about 1/8 inch thickness. Cook the tortilla on a medium-hot cast-iron skillet for about 1 to 2 minutes on each side.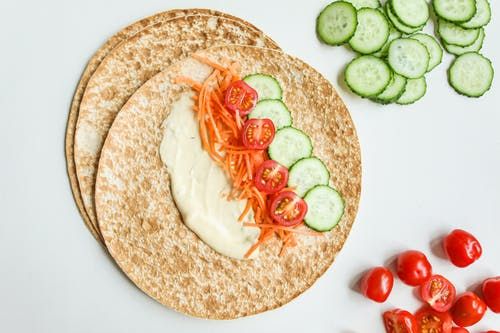 Chicken Fajita Melts
Fajitas are a staple in every Mexican table, and you can use any kind of meat for the dish. In our favorite Fajita recipe, slices of French bread are used instead of tortillas for a unique twist. Here's how to make a mean Chicken Fajita Melts:
What You'll Need:
3 tablespoons vegetable oil

6 skinless, boneless chicken breast halves, thinly sliced

1/2 cup sliced onions

1/2 cup sliced red bell peppers

1/2 cup tomato juice

2 tablespoons taco seasoning

1 cup salsa

8 slices French bread

2 cups shredded Cheddar cheese
Cook the chicken in vegetable oil, and stir until lightly browned. Put in the sliced onions and red peppers and cook until both are tender. Add the tomato juice and taco seasoning and mix well. Once the juice has thickened, and the chicken is well-coated with sauce, turn off the heat.
Preheat the oven's broiler and set the oven rack about 6 inches from the heat source. Spread 2 tablespoons of salsa over each slice of bread, and spoon some chicken mixture on top. Sprinkle the sandwiches with 1/4 cup Cheddar cheese. Cook the sandwiches in the oven until the cheese has melted.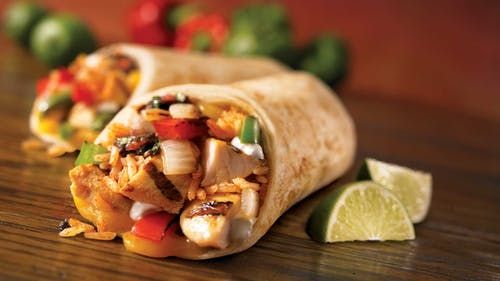 Carnitas
Are you ready for a crispy dish with a citrus kick? Pork carnitas is a great main dish where you'll just have to use your hands to dig in. Allow your kids to help you in preparing this meal, and use it as a way to bond and teach them how to cook one of Mexico's most famous delicacies.
What You'll Need:
6 pounds pork butt roast

1 1/2 tablespoons salt

1 tablespoon dried oregano

2 teaspoons ground cumin

1 teaspoon ground black pepper

1/2 teaspoon chile powder

1/2 teaspoon paprika

2 tablespoons olive oil

1 cup orange juice

1 onion chopped

4 cloves garlic, diced
Cut the pork into 2-inch cubes and transfer to a bowl. Rub pork cubes with salt, oregano, cumin, black pepper, chile powder, and paprika. Coat the seasoned pork lightly in olive oil and place it in a pressure cooker. Cover the pork with orange juice, onion, and garlic. Cook it for about 60 minutes.
Once the pork is no longer pink in the center, let pressure come down naturally. Remove the pork and shred it for your Carnitas!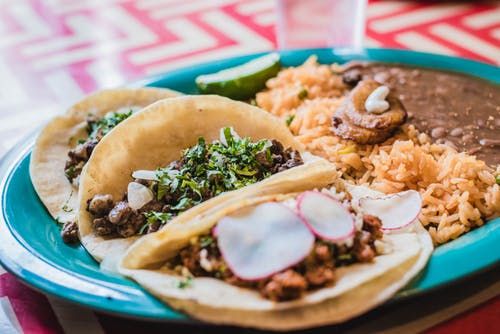 Shrimp Ceviche
Are you craving for some seafood? Here's a great Mexican dish to share with the whole family. You can serve the Shrimp Ceviche as a dip with tortilla chips or as a topping on a tostada spread with mayo. Tease your fearless palate with hot sauce and enjoy it spicy!
What You'll Need:
1 pound peeled and deveined shrimp

1 cup lime juice

10 plum tomatoes, diced

1 large yellow onion, diced

1 jalapeno pepper, seeded and minced

2 avocados, diced

2 ribs celery, diced

chopped fresh cilantro

salt and pepper to taste
Marinate the shrimp with lime juice for about 10 minutes until the shrimps turn pink and opaque. While you're waiting for the shrimps to marinate, place tomatoes, onion, jalapeno, avocados, and celery in a large, non-reactive bowl. Remove the shrimps from the lime juice and dice it. Add the diced shrimps into the bowl of vegetables and pour in the remaining lime juice marinade. Add the cilantro and salt and pepper to taste. Toss to mix and serve cold.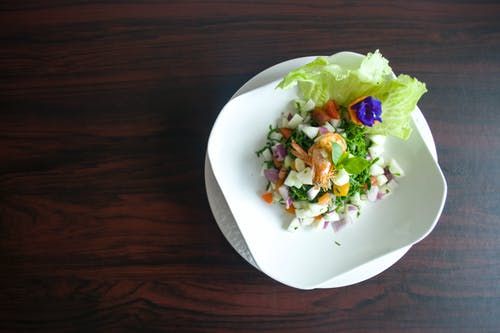 Green Chili Chicken Burgers
Try this Southwestern-infused Mexican favorite-- these slightly spicy Green Chili Chicken burgers are a hit with both adults and older kids, and would be a perfect pair for some grilled meat and cold, refreshing drinks!
What You'll Need:
1 pound ground chicken

1 can chopped green chile peppers, drained

1 fresh jalapeno pepper, seeded and finely diced

3 green onions, chopped

1 tablespoon dried oregano

1 teaspoon salt

1 teaspoon garlic powder

ground pepper to taste

4 slices cheddar cheese

4 hamburger buns

1 cup shredded lettuce

1/3 cup salsa
Mix the ground chicken, canned chiles, jalapeno pepper, green onions, oregano, salt, garlic powder, and pepper in a bowl. Form the chicken mixture into 4 patties. Grill the patties on a lightly-oiled pre-heated outdoor grill for 5 minutes each side. Top each patty with a slice of cheddar cheese, and grill the buns while waiting for the cheese to melt.
Spread some guacamole on each bottom bun and top with shredded lettuce and chicken burger, plus a spoonful of salsa. Serve warm with some salad on the side.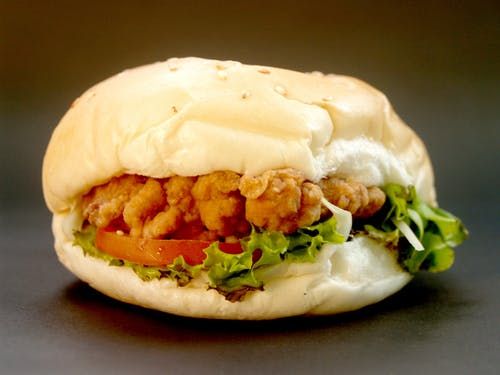 Flan Mexicano
A meal is never complete without dessert. Try this tangy custard flan for your Cinco De Mayo fiesta, and have the kids wanting more!
What You'll Need:
1 cup white sugar

1 cup whole milk

1 can sweetened condensed milk

3 eggs

3 egg yolks

1/4 cup orange juice

1 tablespoon orange rind

1 tablespoon vanilla extract

1 tablespoon cornstarch

1 cup heavy cream
Carefully pour the syrup into a flan mold and let it cool down.
Preheat your oven to 350 degrees F. While waiting for the oven to heat up, pour whole milk, condensed milk, eggs, egg yolks, orange juice, orange rind, vanilla extract, and cornstarch into a blender. Blend the mixture for about a minute, or until smooth. Pour in the cream and pulse several times to incorporate it. Lastly, pour the mixture over the cooled syrup in the flan mold.
Line a roasting pan with a damp kitchen towel. Place the flan on the towel inside the roasting pan and place the pan on the oven rack. Fill the roasting pan with boiling water to reach halfway up the sides of the baking dish. Bake it for 45 minutes to an hour. The flan should be slightly jiggly when moved.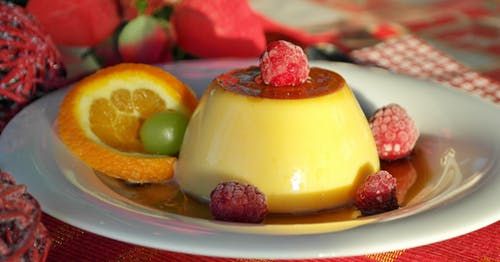 Classic Frozen Strawberry Margarita
Mom and dad, you deserve some iced-cold booze on Cinco De Mayo! And we're not straying away from the Mexican classics. Here's a classic Frozen Strawberry Margarita to thirst your quench!
What You'll Need:
6 fluid ounces tequila

2 fluid ounces triple sec

8 ounces frozen sliced strawberries in syrup

4 fluid ounces frozen limeade concentrate
Fill up your blender with ice and crush it. Pour in the tequila and triple sec. Add the strawberries and limeade. Blend for 30 seconds, or until smooth. Serve in margarita glasses with the rims dipped in sugar. Yum!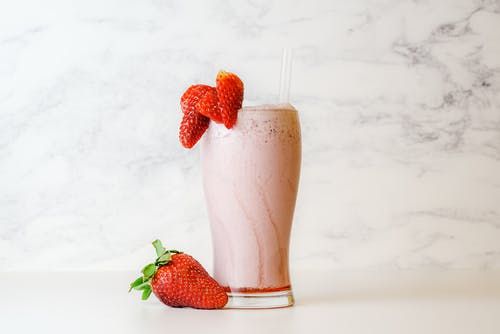 Selling Your Home?
Get your home's value - our custom reports include accurate and up to date information.
Get Home Value